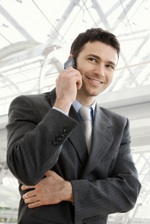 "Yes, because go between with police departments, great services, liaison with police very helpful, accident, drug house, general security very helpful as the liaison when needed."
G. Troutman
Springhurst Subdivision
Franchising
Franchising Opportunities - Off-Duty Police Officer Security Services

Off-Duty Solutions is a proven unique security service that specializes in matching off-duty police officers with clients and their security needs in their local area. We accomplish this through utilizing a proprietary logistics software management system that allows clients and officers to post and request available security assignments.
Within of our system, clients have the ability to post security schedules online 24/7 and officers have the ability to request to work shifts 24/7.
The management system automates the scheduling of off-duty officers and frees the franchisee from time consuming phones and paperwork. Before this system was developed, Kentuckiana Law Enforcement was only able to manage 200 hours per month of off-duty work, since the development of this software, we now manage over 5,000 hours with unlimited potential for growth.
Our software system highlights include:
Client invoicing
Automated scheduling
Mass messaging
Download business documents: W-9, Payroll spreadsheets, etc.
Create and manage payroll
Generate payroll reports
Off-Duty officers receive automatic updates on schdeuled opening for favorite clients
This franchise model offers an ideal opportunity for experienced law enforcement professionals to start their own business with very little upfront capital, while receiving support of Off-Duty Solutions founders, including marketing, software training and networking direction.
Off-Duty Solutions provides the training and software licensing to make your dream of owning your business a reality.
Get Started Now for a FREE no obligation consultation.