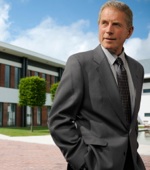 "Yes, John knows the police language, understands management positions (like mine), great liaison to police dept."
T. Gardner
Greyhound Buslines
Why Us
35+ Years of Law Enforcement Expertise, Quality Service, and Personal Attention.
Off-Duty Solutions was established by full time police officers specializing in business and private security services consulting. As a client, you receive instant access to carefully pre-screened off-duty law enforcement officers available to safeguard your facility, worksite, community or event.
All clients receive a security service consultation that includes a customized security risk assessment and recommendation plan constructed by trained law enforcement professionals. Your security plan guides the selection process for matching the right security officer(s), either sworn or non-sworn, to meet your personalized security needs. Clients can request uniformed or plainly clothed officers equipped with either marked or unmarked police vehicles.
Continuing security consultation is included throughout the project period, as a value added service.
Fortune 500, Medium, and Small Business Clients
Our clients include leading corporations such as McDonalds, Marriott, Papa Johns, YUM!, Greyhound, Republic Bank, Anheuser-Busch, Harley Davidson, Hillerich & Bradsby, Hilton Hotels, Pepsi Americas, Raytheon, PGA of America, Steak & Shake, Verizon as well as local clientele such as Churchill Downs, St. James Art Fair, PNC Bank, Fourth Street Live, Nortons, Humana, Tumbleweed, and The Belle of Louisville.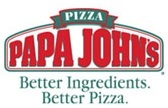 Our Online Logistics System Places YOU in Instant Control.
Receive Expert and Customized security service protection.
Law enforcement expertise: our security consultants have over 35 years of experience.
Post security jobs & assignment detail 24/7: Get instant access to our system.
Streamline payroll services: We take care of all payroll logistics, eliminating hassles.
Rapid response: We respond promptly, providing security and protection.
Dependable off-duty police officers: Officers are thoroughly pre-screened.
Off-Duty Solutions Leadership Team

Det. John M. Aubrey (retired)

20 year career with Louisville Police Dept. 18 of which as a detective, retired December 2008.

7 years on Louisville SWAT team
8 years on Louisville Dive team
BA Police Administration, Eastern Kentucky University


Sgt. Chris J. Boyer
15 yrs Louisville Metro Police Officer
2 yrs Burglary Detective
10 yrs as a Supervisor
7 yrs Louisville Police Dive Team Supervisor
B.A. Sociology, University of Illinois, Minor in Mathematics
Graduate of the Southern Police Institute, University of Louisville
The Off-Duty Solutions leadership team have experience in the following:
Owners of Kentuckiana Law Enforcement (The largest off-duty management company in Louisville, over 5000 hours a month)
Handled off-duty scheduling and management for the following annual events:

National Street Rod Show (for 10yrs) 4 day event; 2000 man hours

Ky Derby VIP escorts (for 15yrs) 2 day event; 800 man hours
St James Art Fair (for 17years) 3 day event; 300 man hours

Numerous small festivals and events
Several long term regular clients; Greyhound (over 12 years), River Metals (over 10 years), Republic Bank (over 6 Yrs), Marriott (over 5 years), Tumbleweed (over 13 Yrs)
Owners: ShadowFreight Security: www.shadowfreight.com
Employing retired police officers to provide security escort to high end cargo.
Trust the Protection of Your Business to the Security Service Experts at Off-Duty Solutions.
Get Started Now for a FREE no obligation consultation.