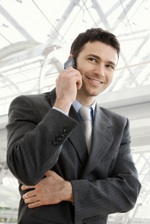 "Yes, because go between with police departments, great services, liaison with police very helpful, accident, drug house, general security very helpful as the liaison when needed."
G. Troutman
Springhurst Subdivision
Event Security
Security Services: Event Management Security Services & Transportation
Off-Duty Solutions provides exceptional event management security consulting services to some of the most prestigious events and venues in the nation. We recommend the right type of security plan to safeguard your venue, providing direct access to available off-duty police officers who will serve as an extension of your event, acting as event ambassadors with a customer service attitude.
Our consultants work to minimze costs by recommending the best combination of sworn and non-sworn security personnel.
Events Security to Venues such as:
Kentucky Derby
Kentucky Oaks
Bluegrass Balloon Festival
Ryder Cup
St. James Art Fair
Street Rod Nationals
Thunder Over Louisville
During events, we also provide VIP security & transportation
Our Online Logistics System Places YOU in Instant Control.
Receive Expert and Customized security service protection.
Law enforcement expertise: Our security consultants have over 35 years of experience.
Post security jobs & assignment detail 24/7: Get instant access to our system.
Eliminate payroll headaches: We take care of the logistics, eliminating hassles.
Rapid response: We respond promptly, providing security and protection.
Dependable off-duty police officers: Officers are thoroughly pre-screened.
On-site Event Supervisor: One point of contact for event needs
Trust the Protection of Your Event to the Security Service Experts at Off-Duty Solutions.
Get Started Now for a FREE no obligation consultation.


Related Services
Financial Security Commercial/Worksite Security Community Patrol Security Event Security Residential Security