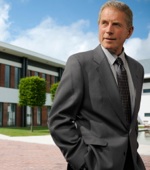 "Yes, John knows the police language, understands management positions (like mine), great liaison to police dept."
T. Gardner
Greyhound Buslines
Off Duty Police
Off-Duty Police

We encourage local off duty police to sign-up with Off Duty Solutions to view the available security jobs (assignments) that are uploaded directly by area business and individuals in your community. Learn more about off duty police jobs and view a sample shift calendar.
Off Duty Solutions make looking for supplemental employment easier through our online security job portal that lets approved off-duty police officers make additional income using their hard earned law enforcement backgrounds to assist the community with security needs.
Benefits for Off-Duty Police from Off Duty Solutions:
Created by police officers
24/7 access to schdules
Immediate response to job requests
Ability to generate your payroll report
Competitive pay
Proven model for successful off-duty management
Are you an officer interested in working off duty? Get Started Now.