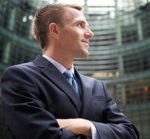 "Yes, very professional, not just a body in the slot, customer friendly, customer attitude not cop attitude-in charge, can take direction."
M. Speevack
Republic Bank
Commercial Security
Security Services: Commercial Security for Worksites

Keeping your worksite site under survelliance for criminal activity can save thousands in potential construction theft, which could put your project over budget by as much as 15 - 20%. Off-Duty Solutions provides commercial security services from off duty police officers to keep your worksite or construction real estate site safe and protected around the clock.
Off-Duty Solutions provides comprehensive security consulting services for business owners and project managers. Our experienced security officers, consisting of off-duty police officers or non-sworn personnel, based on clients' request with law enforcement backgrounds, have experience in worksite commercial security to protect your real estate investment during the construction phase.
Security Services for Worksites and Commercial Construction:
Custom consultation and security services program
Dependable on schedule off-duty police officers or non-sworn security personnel
Off-duty officers that are highly trained with extensive law enforcement backgrounds
Our first-class security professionals consistently exeed and exceed customer expectations
Security patrol of entire premises
Rapid customer service response
Trust the Protection of Your Business to the Security Service Experts at Off-Duty Solutions.
Get Started Now for a FREE no obligation consultation.


Related Services
Financial Security Commercial/Worksite Security Community Patrol Security Event Security Residential Security