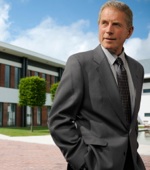 "Yes, John knows the police language, understands management positions (like mine), great liaison to police dept."
T. Gardner
Greyhound Buslines
Financial Security
Security Services: Banking and Financial Institution Security

Off-Duty Solutions understands the unique security service needs of banks and finiancial institutions.
Security services for banking and financial institutions can be complex. We have years of experience in this industry and provide all clients with a security consultation and risk assessment up front, making sure all areas of need are addressed and fully protected.
Off-Duty Solutions provides instant access to both sworn and non-sworn police officers, so you have the flexibility to select which security type best fits your needs for maximum protection.The majority of our security officers have law enforcement background with extensive training, so you receive the best protection and service your business deserves.
Security Services for Bank and Financial Institutions Include:
Custom consultation and security services program
Dependable off-duty police officers, that deliver protection on schedule
Off-duty officers that are highly trained with extensive law enforcement backgrounds
Our first-class security professionals that consistently exeed customer expectations
Outside security patrol
Marked or unmarked vehicle presence
Highly visible uniformed officers
Rapid customer service response
Trust the Protection of Your Business to the Security Service Experts at Off-Duty Solutions.
Get Started Now for a FREE no obligation consultation.


Related Services
Financial Security Commercial/Worksite Security Community Patrol Security Event Security Residential Security